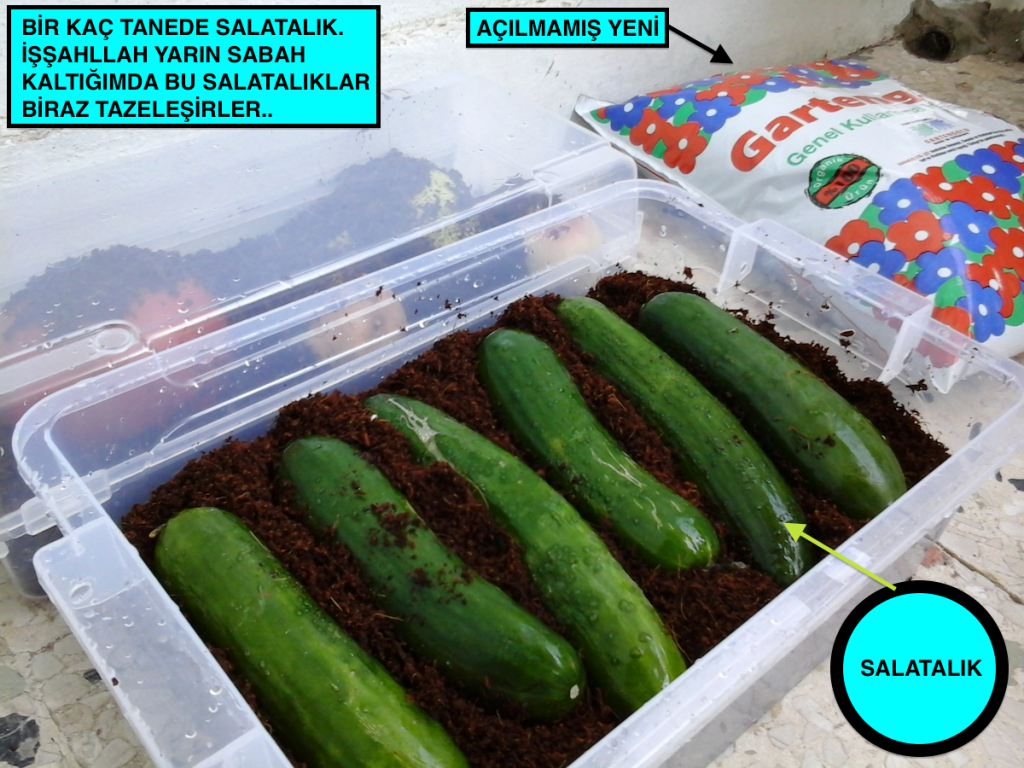 That's not how you grow cucumbers, Sumer.
---
Not too long ago, one of my posts made the front page of several important websites. Sure, those websites were Turkish, but you have to start somewhere. There were so many people reading my God of Infinity post at some point that my website almost crashed. In fact, my webhost made it clear that "this better not happen again." Normally, I would be a bit more pissed at their misdirected anger, but given that I pay somewhere close to $2 per month for this hosting, it's hard to complain. If anyone from my webhost reads this, please tell me how much would solve this problem, I can pay.
I mean, last night, I went out and paid $23 for a pitcher of shitty sangria. It was literally the worst sangria in the universe: cheap, $5 white wine (and not even a full bottle - around half a cup!), powdered orange juice and ice. And a slice of lemon. $23 for that. You have to work 2 hours and a half at minimum wages to afford something that I would value at somewhere around a buck and a half. A fucking scam. Not that it wasn't my fault for ordering sangria in the first place. Man, I hate bars. Anyway, my point is: if I can pay $23 for absolute and utter crap, I can certainly pay more than $2 a month for webhosting.
In any event, our friend Sumer here launched a website that I would qualify as "eccentrical" called 1112211.com which, like everything the masters creates, became an instant masterpiece. Here is the best way to introduce that website:

For those wondering what it says, it links to the image I've posted above and it says "I can't wait for these poor innocent cucumber to grow long enough so I can shove them in my ass." It literally says that. Don't try an online translator, it won't work: that's really what it says.
---
Number 9: Sumer and his father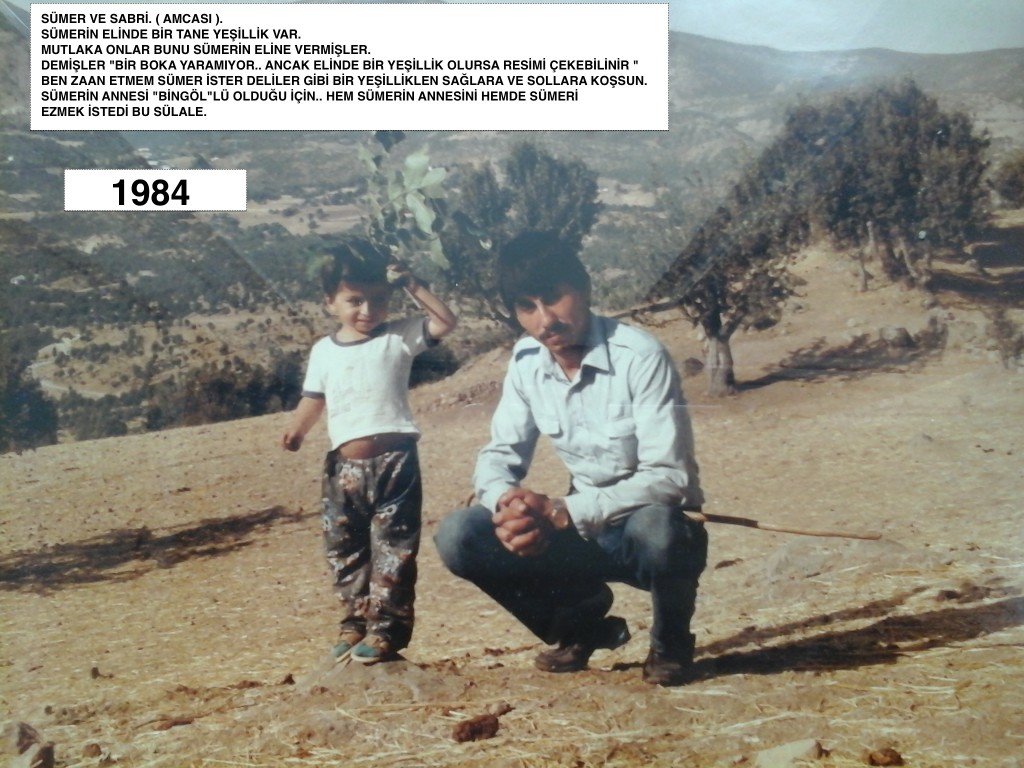 Confession: I love this picture a lot. I can see why Sumer has kept it for so long: there is something incredibly peaceful in this picture. On the left here is Sumer Kolcak, as a child, standing on a mound to look taller, like every other child would do. On the right is his father.
Can you believe how normal this picture looks like? I mean, this is the same guy that would later go on an insane diatribe about pulling his own teeth out because it poisons the brain. Look at how calm, happy Sumer is. The picture in itself is simply awesome: it is, as far as photography is concerned, utter perfection. If I could choose a title for this picture, I would pick "Before shit went down."
Because what exactly went down? How do you go from such a happy memory to utter and absolute madness and chaos? What happened to go from that to where he is now? This image simply fascinates me: it's an entry into the meanders of human soul, a door into the realms of utter madness. This picture raises so many questions - and yet it still manages to be incredibly interesting.
For example, where is Sumer's mother in this picture? Of course, she is the one taking the picture. Or perhaps Sumer has no mother. He is, after all, the God of Infinity: does he really need a mother? Perhaps she died giving birth. A final theory would be that she would be the one taking this picture; given my inner deep knowledge of photography, however, I can tell that this camera is definitely sitting on a rock.
Then, there is that inane text at the top where we learn, thanks to my rudiments in Turkish, that Sumer's mother was called Bingol. Is it just me or that name is pretty much exactly what you expected? I mean, I didn't expect a name like "Mary" or "Sarah." Bingol is just perfect.
You might guess, from this picture, that it was taken in 1984. And it was. And the bottom reads something like "Sumer wanted to break the tyranny of… 1984!" A pure masterpiece by the master himself.
---
Number 8: Glasses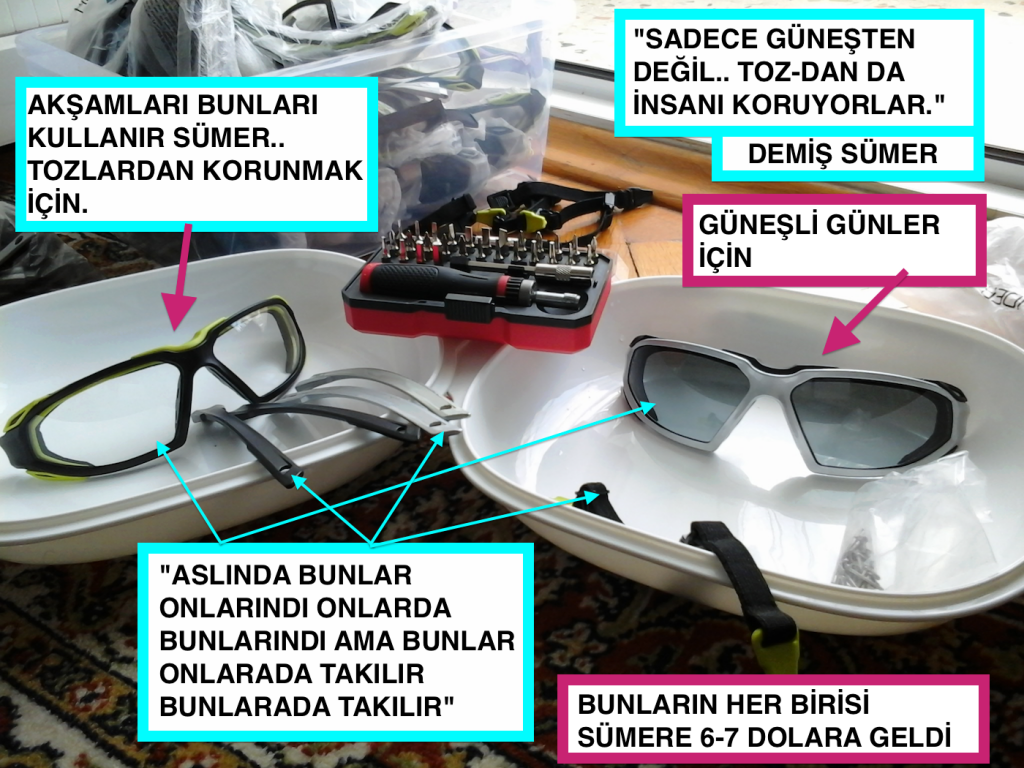 How many fucking pairs of glasses do you need, Sumer? I mean, just look at the bin behind him. Think that's enough glasses for a while? For those who wonder, those are the same goofy glasses that Sumer wears all the time, including here: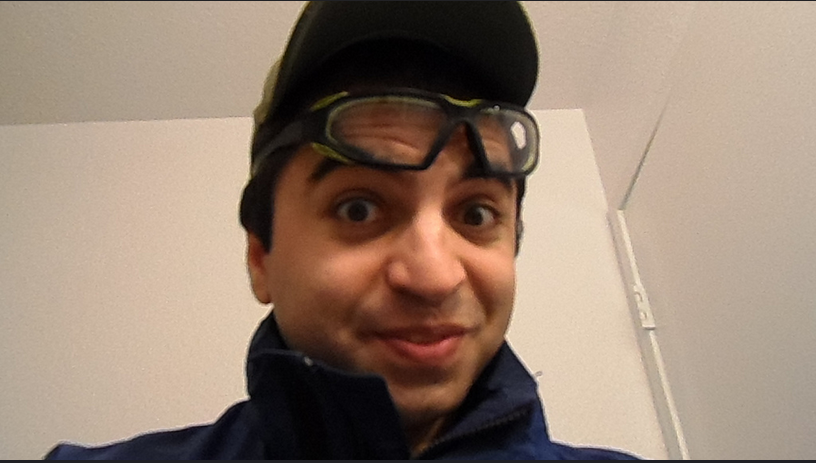 Sorry for that. So anyway, I suppose we can guess what Sumer does for a living: he repairs glasses. A lot of them. The text in the original picture reads "Not only from the sun… It protects from the dust!" He wears them ALL the time, even inside his own apartment.
---
Number 7: Hambur…?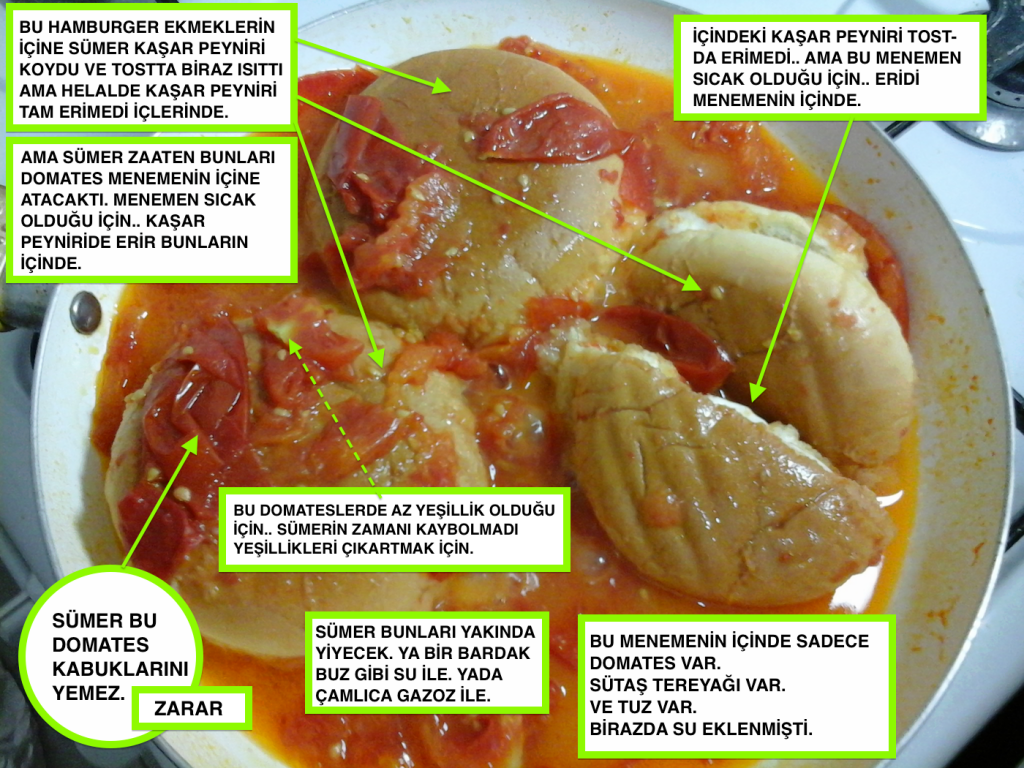 Another of Sumer's passion is to cook the most disgusting recipes known to mankind. I mean, just look at that and tell me it's appetizing.
You know all those people who instagram pictures of their meals? Sumer goes a step further: he commentates them. For instance, he writies: "Sumer does not eat the tomato peel. Sad."
If you won't eat the tomato skin (not that I would either), what's the point of this recipe? Just a bunch of hamburger soggy buns? Where does that recipe come from, the Void? This foods looks pre-digested. If you fed that to your kids, you would get arrested.
---
Number 6: Mahmut and Sabri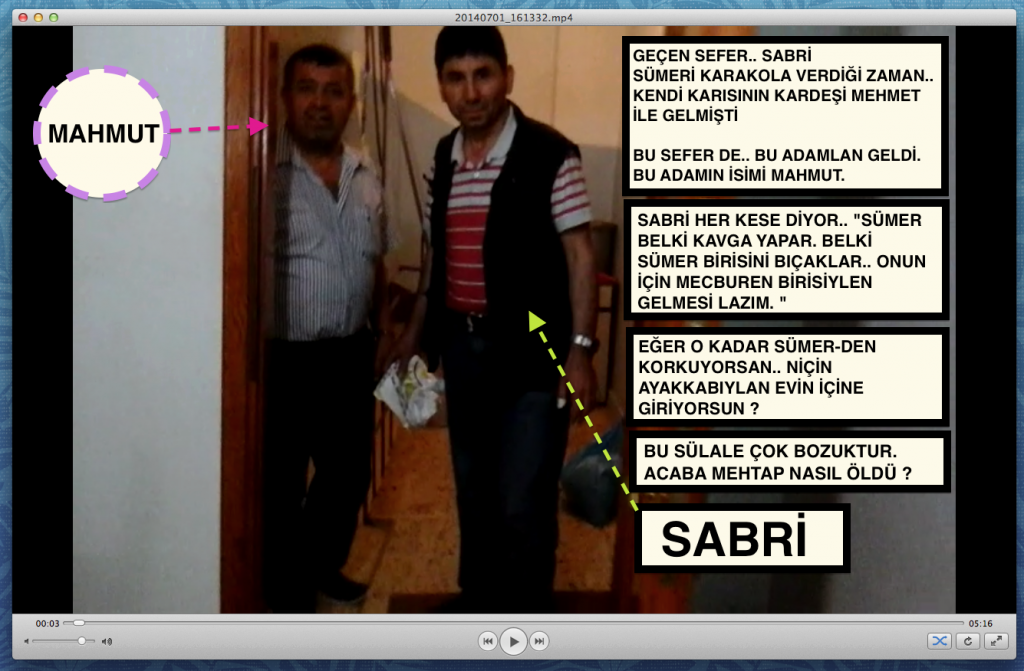 If you look closely, you will notice this is actually a screenshot of video being played on some sort of Mac system. Now, the reason you would film them instead of simply taking a picture, I don't know.
So anyway, to make a short story, Sumer recently moved from California to Turkey. Maybe he was expelled from California, maybe his father thought he would cause less trouble if he was in a country that matters less, I don't know, but the fact is that Sumer's father pretty much pays for everything: his rent, his food, even an allocation.
Amongst his spending, Sumer's father, apparently thinking his won would get lonely, also pay for him to have company. And here are Mahmut and Sabri, the two closest thing Sumer will ever have to friends. And by friends, I mean that they just enter his apartment to steal his stuff. I mean, just look at this video:
Someone on Reddit was kind enough to translate it for me. Apparently, Mahmut is the landlord and also the most patient man in the universe. He gently taunts Sumers for videotapping them (arguably rightfully, why would you record that). Then, Sumer goes on an insane rant about being dragged to the police station. At first, I thought Sabri was coming to steal stuff, but he's mostly there to get stuff he forgot. Using the video above, some people were able to figure out where Sumer lived and he has been getting a flood of pizzas since then.
But to me, this adds even more to the Sumer Kolcak mythology. We now have Mahmut and Sabri, Sumer's only two "friends."