Quick! What's the best-selling book on Amazon.com? Happy Potter? Hunger Games? A new, promising, upcoming thriller? No, it's that book: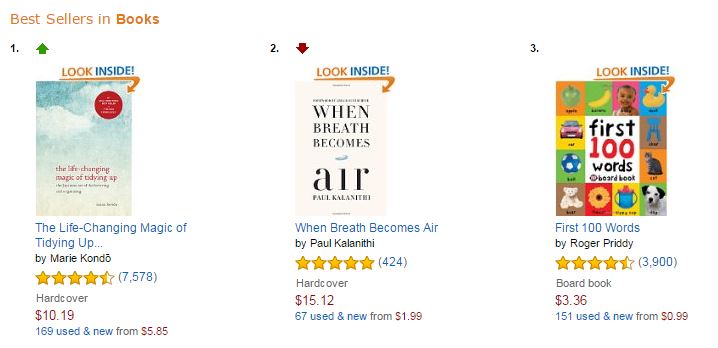 7,578 reviews and a nearly perfect score? I admit I was curious. I've always struggled with keeping my things organized and clutter in general, so I really saw this book as a possible "revelation" that could genuinely make me a more efficient person. My expectations for this book were fairly  simple: develop my organisation skills, improve my overall planning skills and perhaps learn a thing or two about becoming a more efficient worker. That's it, I wasn't asking for anything more.
Unfortunately, the book is possibly the biggest bunch of garbage I've ever laid my eyes on. I've very rarely seen something that was so unilaterally bad. Here's everything you need to know about this book summed up in one picture:
There are medication for that, Ms. Kondo.
The entire book is like that. At one point, she talks about "dressing up" for the occasion and even trashing other people's stuff in secret. Here's one more just for the hell of it: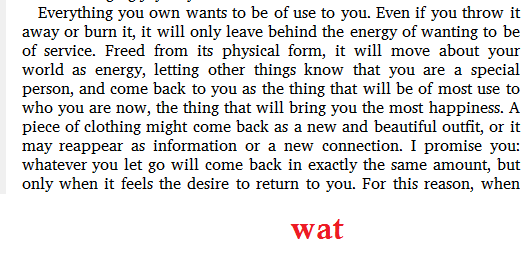 What a fucking bunch of useless fucking garbage. I hope this book was written as a joke. I can't believe anyone would buy this garbage, let alone leave it a 5-star review. I have to believe that 99% of these reviews were paid because this book is the worst piece of shit I have ever looked at. Even 1 star is too much and is a disgrace to real 1-star books.
I'll never trust Amazon reviews ever again.